Blog — entertaining ideas
Posted by Nora DePalma on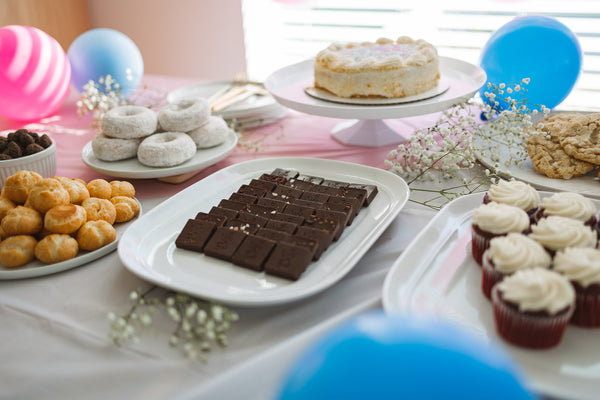 Are you planning or hosting a gathering for friends and family? One word will ensure your guests have an unforgettable time: dessert! Whether you're hosting a simple at-home party or a more elaborate event like a wedding, a beautiful dessert table or a dessert board – sometimes called a "dessert charcuterie board" – is typically the first thing your guests will notice. Here are several party dessert table ideas for creating a sweet and delicious experience. Choose a Design and Theme For Your Dessert Display For maximum visual impact, choose a design or color scheme that reflects your personality or the event. Not sure how to select a specific design and theme? Here are a few ideas that might inspire...
Posted by Nora DePalma on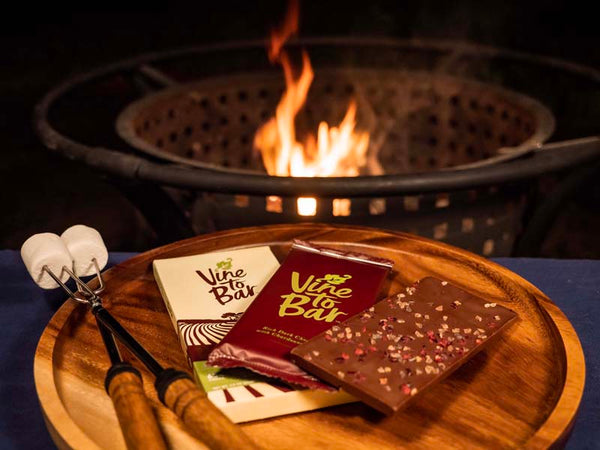 If you love chocolate and the outdoors, then summertime means just one thing: s'mores! These ooey gooey treats can be just as delicious as you remember them from your childhood, especially if you upgrade the ingredients you use with decadent dark chocolate, gourmet marshmallows, and other creative toppings. How to Make S'Mores with Dark Chocolate Vine to Bar dark chocolate is the perfect choice for making s'mores. These premium dark chocolate bars are made with WellVine(TM) Chardonnay Marc, a superfood ingredient upcycled from the spent grapes of the winemaking process. Chardonnay Marc tempers the bitter notes in rich dark chocolate, so Vine to Bar chocolate brings complex flavors as well as a gentle sweetness to your s'mores.Here are a few of...