Blog — wellness
Posted by Nora DePalma on
Women-owned businesses have successfully paved the way to change lives and solve some of the world's biggest challenges. An extraordinary example involves two of the most influential winemakers in the world, who are as passionate about sustainability as they are about wine. For the past decade, longtime friends and experienced wine industry executives, Barbara Banke and Peggy Furth, have sponsored research into discovering the highest and best use for wine grapes after they have been pressed for wine. The result? Barbara and Peggy have built a team that is capturing the vibrancy of whole wine grapes in an ingredient that will one day enhance many different products, and that has the potential to improve human health and perhaps even increase food security....
Posted by Nora DePalma on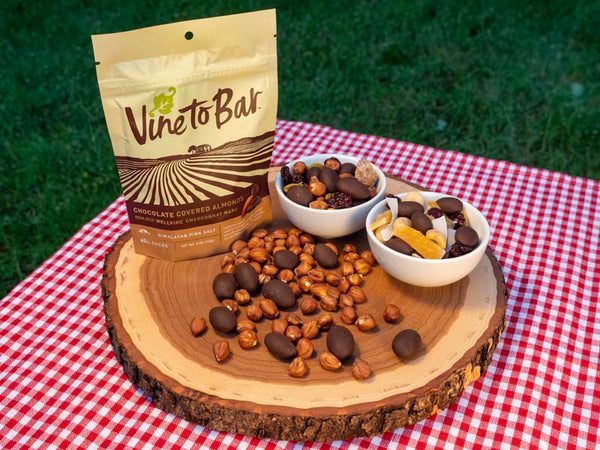 If you follow the latest health news, you already know that almonds are a healthful choice for a snack. Dark chocolate has also been found to have health-boosting qualities due to its high levels of antioxidants, fiber, and other nutrients. Is it possible that chocolate covered almonds could be good for you, too? Why Are Dark Chocolate Almonds Considered a Healthy Snack? Almonds are a powerhouse of nutrition, packed with fiber, protein, healthy fats, and vitamins and minerals like Vitamin E, manganese, and magnesium. But the health benefits don't end there--they are also a rich source of antioxidants that help to protect your body against oxidative stress which can have negative impacts on inflammation and aging. Almonds have even been...